MICROPHONE SINGING
The question is often asked: "What is Microphone Singing?" This can easily be explained as singing with a microphone when accompanied by a back track.
Our mission is to expose the student to singing and performing in a fun and relaxed environment –
"Put your dreams into action!"
We focus on the following:
Learning to sing rhythms and pitch by ear through modern and popular music.
The use of a microphone and microphone techniques.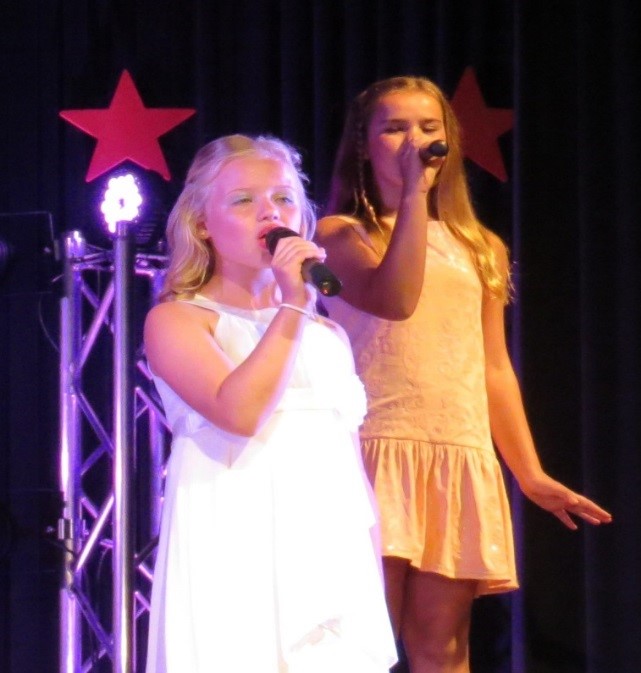 Stage performance with regards to presentation of the songs.
Self-esteem and self-confidence.
Developing the learners' natural talent.
To be able to perform and entertain to the best of his / her ability.
Introduction to stage performance (Soft Stage).
During the course of the year, students will be given the opportunity of performing in external singing competitions, as well as the opportunity to enter the Eisteddfod and participate in our annual "Showtime" (concert).
We encourage learners to use their talents and to WORK at REFINING them!
Learners are able to take microphone singing lessons from Grade Three.
Lessons are 25 minutes long (once a week).
Educator: Janine Vos (Private Tutor)